There are many ways to help our animals! Find one or more that fit your lifestyle and available time. Volunteer with us!

1. Help at an Adoption Day
We often need an extra hand to hold a dog, carry in a cat, fill a water bowl or transport a dog or cat to the event. Adoption Days are almost every Saturday. Check the Contact & Events page for locations.

We help dogs from Berrien County Animal Control (our county shelter) once a month with THEIR OWN Adoption Day! One Volunteer = One Dog who gets to attend! Volunteer to hold and love a dog for 2 hours or help transport to and/or from the shelter in Berrien Center.

2. Help with a Fundraising Event, share ideas for one or even do a fundraiser for us!
Depending on the function, we could use your assistance helping care for animals who may be present, talking with people about the animals, selling tickets before or during the event, and set-up or tear-down.


3. Become a Foster Pet Parent
Often people think they do not have it in them to be a foster pet parent. You may be surprised! Fostering - backbone of our organization - is the ultimate "hands on" experience if you love dogs or cats! Fostering is nurturing an animal as he/she embarks on a new chapter of life. Any neglect or abuse is now behind them - replaced by your love and care that will change their life forever! Foster parents learn first-hand a dog or cat's behavior, likes, habits and maybe even quirks and this knowledge and understanding helps to find them the permanent home.

Medical care and often cost of food for foster pets is covered by Save A Stray.



4. Shop online and help our animals!
go to smile.amazon.com and select Save A Stray (in Michigan) from the list of charities and we get a percentage for our dogs & cats!



5. Use a Hardings e-scrip card when buying groceries at a Hardings Market! Through this wonderful program, Save A Stray receives a percentage of your purchase!

Email info@save-a-stray.org or stop at an Adoption Day for your Save A Stray eScrip card. They are free.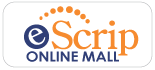 6. Become a Fan on facebook. Follow activity and share thoughts and ideas! We are at facebook/Save-A-Stray Southwest Michigan.

7. Donate an item from our Wish List.

Click here to download our wish list!

Items can be dropped off at Martin's PawMart in St. Joseph or Harding's in Bridgman.



Remember, volunteering is just that, it's on a "volunteer" basis and we understand that. We know people have family and lives and things to do.
It's not all about fostering and having too many pets in your house! But I assure you, at the end of the day...it is all about the pets!
Helping a living creature in need is one of the most rewarding things we can do. It is what connects us to each other and brings us closer to our purpose.
We'd love to welcome you into our family of volunteers!

Contact us at Volunteer@save-a-stray.org